Creamy shrimp and lobster alfredo are my go-to, quick and delicious meal for my family. This is also a great meal if you're craving seafood!!
Shrimp and lobster Alfredo
This shrimp and lobster alfredo are the perfect combinations for shrimp and lobster lovers. It's just the right amount of fettuccine noodles, alfredo sauce, shrimp, and lobster. I got hungry just by writing that sentence. LOL. I fell in love with shrimp alfredo during my first visit to Olive Garden. The creaminess of the sauce paired with the sautéed shrimp was delicious! When I was in college, this was my meal of choice on the weekend. I ordered that meal so much I decided to try and make the recipe at home by myself.
What kind of shrimp to buy?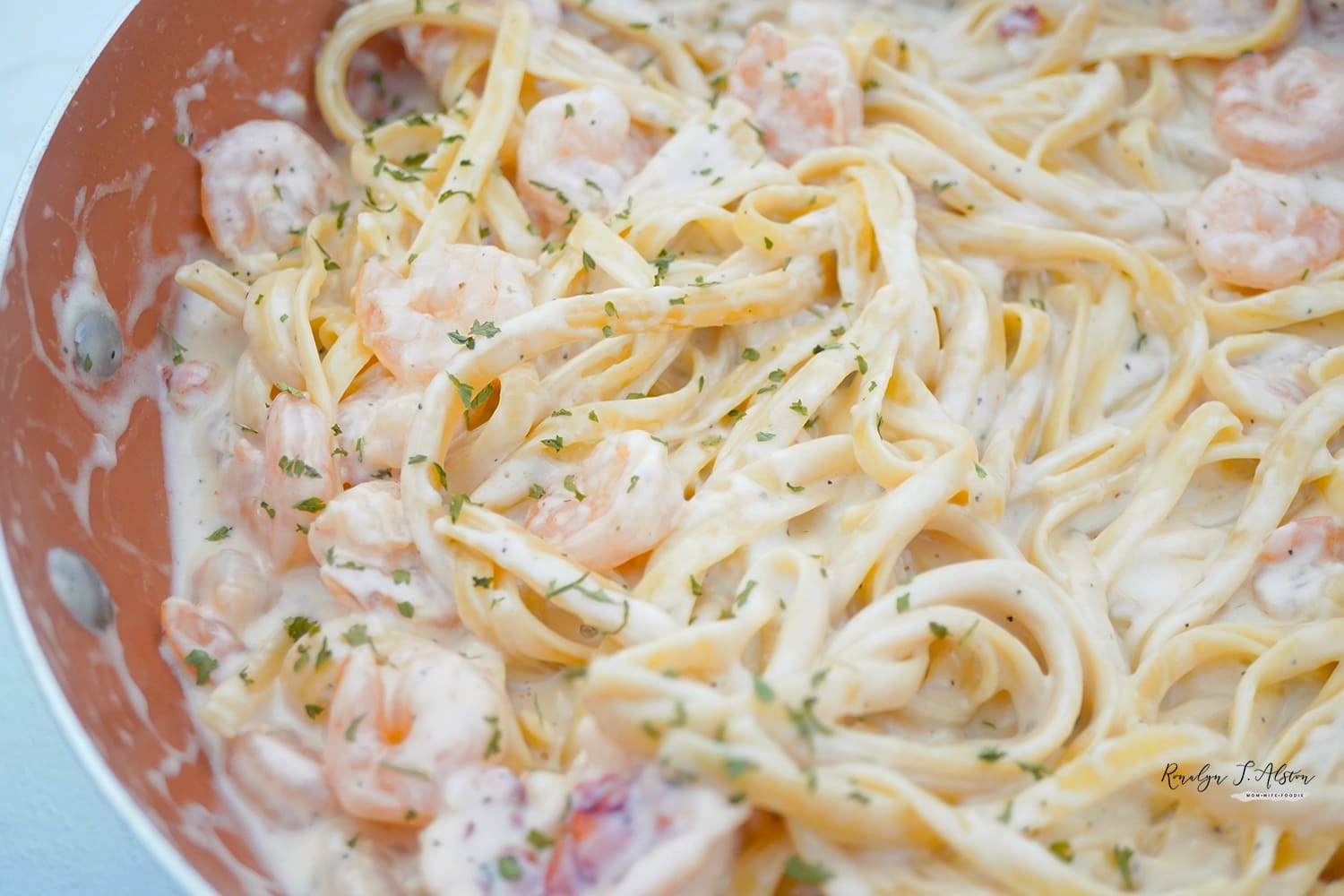 We all know the best kind of shrimp to buy is fresh shrimp from your local seafood market. However, we all don't have access to one, so frozen shrimp in the bag will be just fine. I prefer large shrimp that has been cleaned and deveined.
Do you need a fresh lobster tails?
Not at all. I used about 3 small frozen lobster tails. The lobster meat taste is so pronounced when you sauté it. I used 3 lobster tails, but you will only need about 2 small lobster tails chopped into small pieces. Feel free to add more or use fewer lobster tails.
How to cook the shrimp and lobster?
I sautéed my shrimp and lobster on the stovetop. I added salt, pepper, and minced garlic into some butter.
Steps to cooking shrimp and lobster alfredo?
This is literally one of the easiest recipes I have ever made. You just need to boil your noodles in a pot with salt and butter until al dente. Drain the noodles and set them to the side until later. I sautéed my shrimp and lobster on the stovetop in butter that was seasoned with salt, pepper, and minced garlic. Once the lobster and shrimp are browned, remove from the pan and set to the side.
Steps to making Alfredo sauce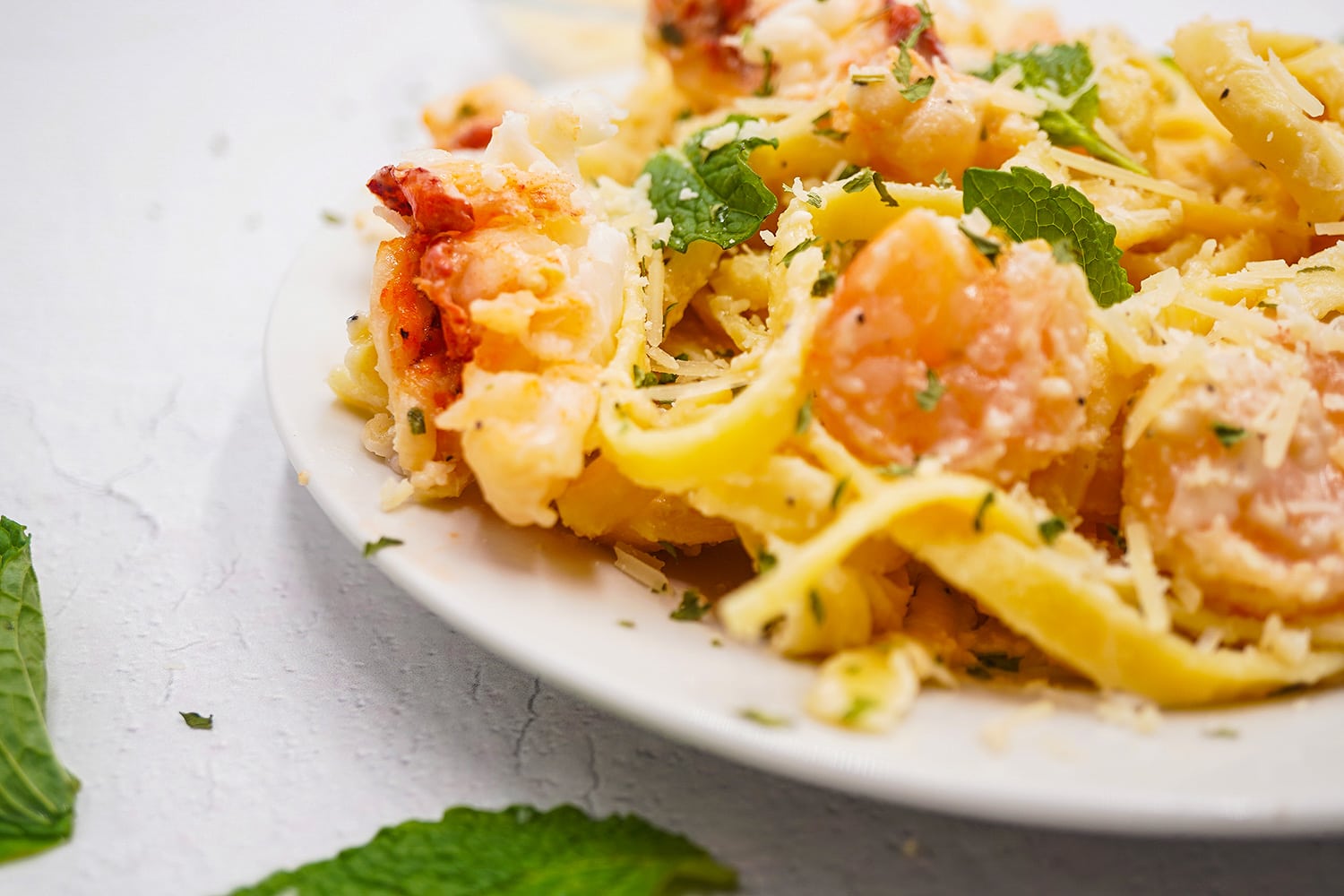 In the pan you sautéed the shrimp and lobster (to capture those flavors) on medium low stir in butter, minced garlic, flour, heavy whipping cream and milk. Add in Parmesan cheese along with salt and pepper. Stir and bring to a boil. Then add back in shrimp, lobster, and noodles. Stir until thoroughly combined.
Sprinkle parsley and parmesan cheese over the top and enjoy with my friends.
If you enjoyed this recipe then you will definitely enjoy my easy oven baked lobster tails