These turkey chops are super delicious and easy to make. Seasoned generously, then tossed into a pool of sizzling hot grease and given a good old fashion gravy bath. This is one recipe you will make repeatedly.
What are Turkey chops?
Turkey chop is a cut of meat that is created from cutting a piece of the meat from the breast portion of the turkey. They usually weigh about 4 to 6 ounces. They look like pork chops but are considered to be a lot healthier. Turkey chops are a lean cut of protein and are ultimately lower in fat and calories.
These fried and crispy skin turkey chops are the perfect combinations to enjoy with my white rice and smothered gravy recipe. This recipe is popular this time of year and pretty much any time of year. It's easy to duplicate.
Jump to:
Ingredients for turkey chops
The ingredients for these turkey chops are kept at a bare minimum simply because they already have good flavoring to them. The meat isn't tough are dry at all. In this case, I would say light seasonings are better.
Turkey Chops- another name is turkey cutlets or even turkey breast. Either way, both are pretty much the same cut of meat but named differently.
Seasonings- I used a mixture of seasonings in this recipe but made sure not to overseason. They are thin, so the seasoning on this recipe isn't much needed. The main thing you need to do is make sure you season your gravy properly.
Butter- the butter in this recipe is used to make the turkey gravy nice and savory.
Onions- bring a ridiculous amount of flavor to your dish. I slightly caramelized my onions.
Chicken broth- used to make the gravy. You can use water instead, but you would have to make sure you season the water a lot more.
Flour- We use flour in this recipe to thicken up the delicious gravy to make these smothered Turkey chops.
A full list of ingredients and instructions can be found below
How to cook
Smothered Turkey chops are super easy to cook, as I mentioned above. The hardest part about this recipe is not eating the entire pot. I promise that you will be licking your fingers after. So, here are the steps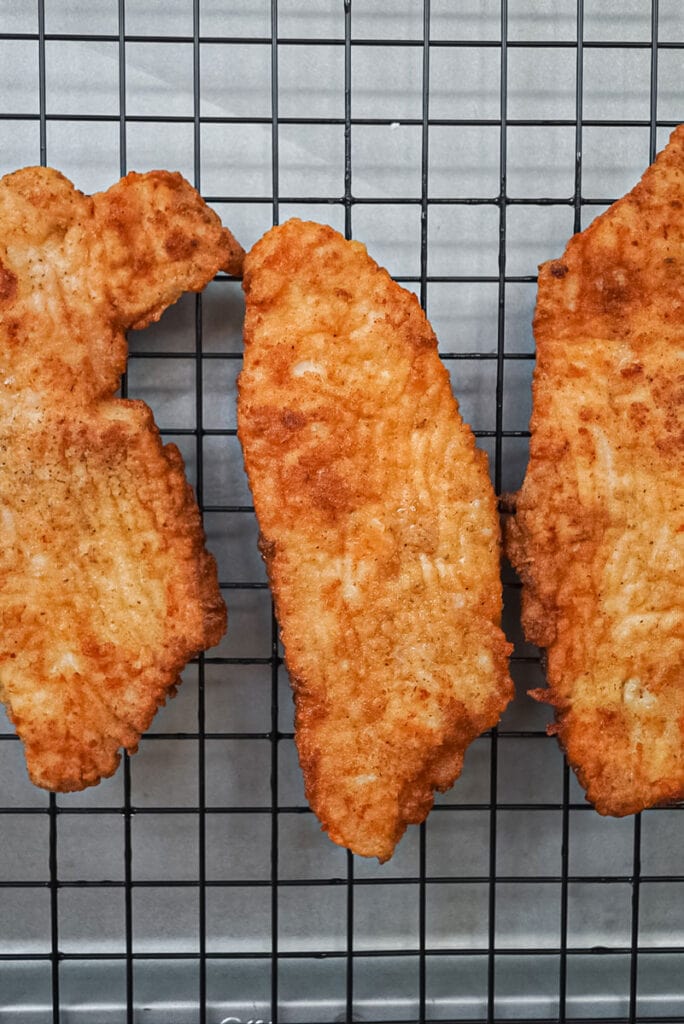 **Tips**
Don't stop whisking the gravy until you have reached the desired consistency.
Try not to over-season the cutlets. They do good with locking in flavor all by themselves.
Different substitutions
So, this recipe, as well as many of my other recipes, will most likely have a substitution in there. If you are not a turkey fan, you could use pork, chicken, or beef instead of cutlets. Of course, I wouldn't suggest any other type of meat that you can't fry up properly. Those are usually loose meats such as ground pork, chicken, etc.
Storage
When it comes down to storing these smothered Turkey chops, airtight containers are going to be your best friend. You can also use ziplock bags. They will do the trick as well. Store them in the fridge for up to 4 days.
Reheating
Remove from the airtight container. Then heat them in the oven for 1 minute or longer if necessary.
Common Questions:
Is turkey chops the same as Turkey cutlets?
The short answer to this question is yes.
What cut of meat is turkey chops?
Again, turkey chops come from the breast. You have other parts as well. Such as the turkey leg, turkey thighs, and the entire turkey.
Where can I buy
Cutlets can be simple to find, or they can be difficult. It really depends on the area. You want to look for turkey chops, turkey chop cutlets, or turkey breast chops. They are all pretty much the same. You can find them at Walmart or Publix. If you cannot find them there, you can either check your local meat market or order them offline at a butcher shop.
What to do with turkey chops?
You will want to add them to a bed of rice. You will enjoy them that way, or you could add them to a side of green beans.
How long to cook
Cutlets are extremely thin, so you want to make sure you are not cooking them for long. In this recipe, we are going to smother them, so there isn't a major need to cook them all through. Cooked thoroughly would be 4 to 5 minutes on each side. This is at a medium temperature.
More Turkey Recipes