Black Christmas Meals ideas are one list you will need to get you through this holiday season! Soul food recipes have been around for years. Recipes like sweet potato pie, Brussels sprouts, collard greens, brown sugar short ribs, and sweet tea. These are the type of Southern recipes that black families love here in South Carolina!
Welcome to the holiday season, where the holiday table becomes a canvas for mouthwatering black Christmas meals. Among the soul food recipes that steal the show at Thanksgiving dinner and Christmas Day feasts, Southern collard greens reign supreme as a flavorful main course. Just imagine the vibrant greens simmering in a compelling blend of brown sugar and savory spices alongside classic dishes like green bean casserole and sweet potato pie. As family members gather around, the aroma of these tender collard greens fills the air, creating a sense of warmth and togetherness.
As the Christmas holidays approach, it's time to plan the perfect Christmas Eve dinner that will satisfy the whole family. Look no further than Southern fried pork chops, an easy recipe that will become the best thing on your Christmas morning table. With a golden crust fried to perfection in olive oil, these juicy pork chops are a great addition to your Christmas traditions. Black Christmas Meals can be served alongside warm cornbread and creamy au gratin potatoes, this soulful dish embodies the best of Southern Christmas dinner recipes. And for those who crave a taste of multi-ethnic flavors, pair it with black-eyed peas and jollof rice for a culture trip on your plate.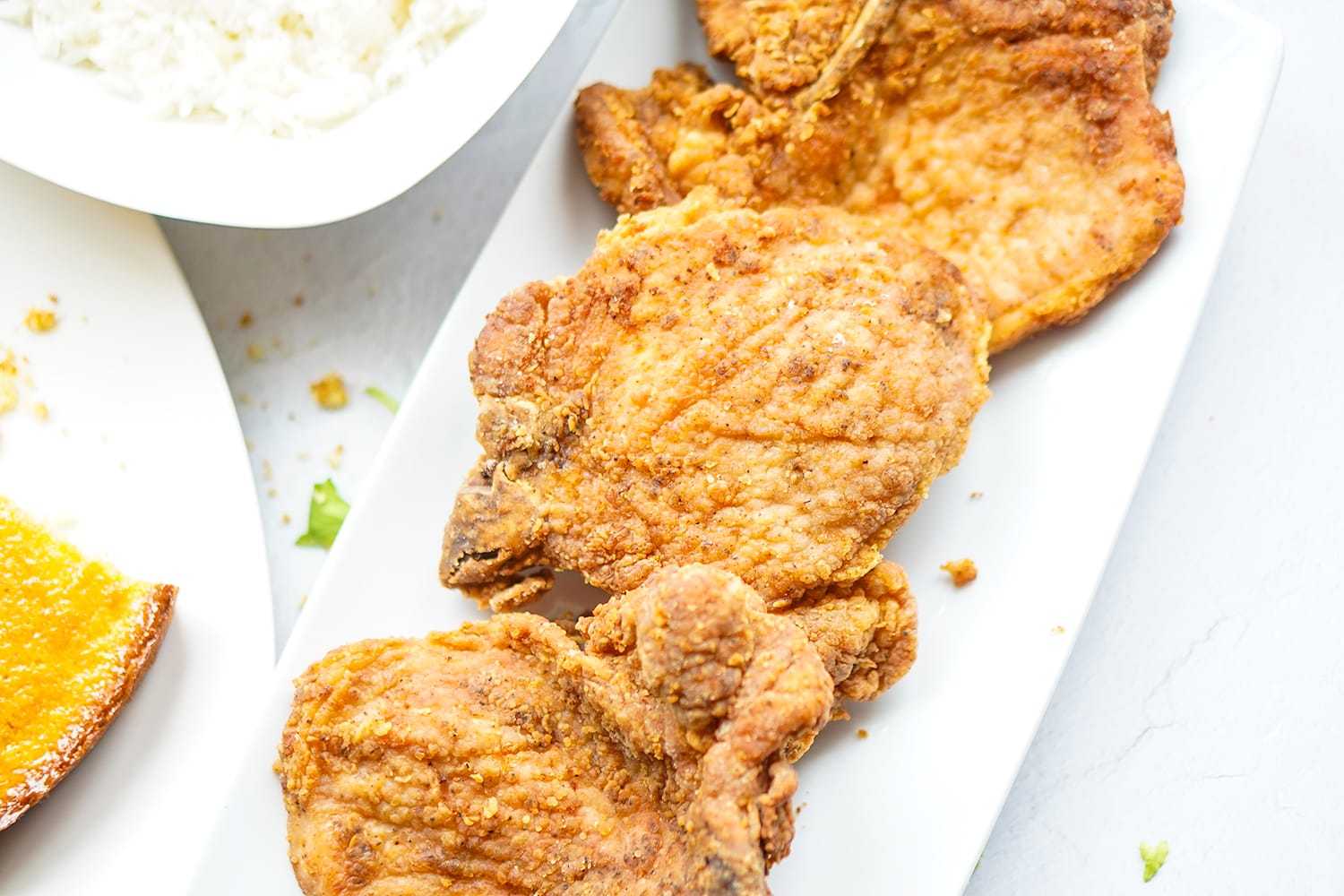 is the crown jewel of any holiday feast, especially on those extra special big days like Christmas. It's the best place to start when it comes to Christmas traditions and the best soul food Christmas menu. This beloved dish brings together the whole family, from black families to multi-ethnic families, uniting everyone around its incredible flavors and comforting warmth. Pair it with black-eyed peas and jollof rice; you've got a true Southern food extravaganza. Just imagine the great things that await your taste buds as you explore the depths of this rich culinary heritage.
Get ready for a finger-lickin' good time with Southern buttermilk fried chicken! This iconic dish is a superstar in the world of comfort food, and for good reason. Crispy on the outside, juicy on the inside, it's the epitome of fried chicken perfection. The secret? The magical combination of tender chicken marinated in tangy buttermilk, coated in a flavorful blend of herbs and spices, and fried to golden perfection. It's the best kind of indulgence that brings families together, creating unforgettable moments around the dinner table.
is a heavenly delight that transports your taste buds to a world of comforting flavors and indulgent decadence. Imagine a luscious blend of crumbled cornbread, creamy custard, and a touch of sweetness, baked to perfection until golden and irresistibly aromatic. Each spoonful is a blissful harmony of melt-in-your-mouth textures, with the tender cornbread mingling with velvety custard, creating a symphony of nostalgic and unique taste.
Indulge in the irresistible allure of Southern Keto Peach Cobbler, a mouthwatering twist on a classic dessert that will leave you craving for more. Picture plump, juicy peaches nestled beneath a buttery, almond flour crust, perfectly spiced with cinnamon and nutmeg to create an explosion of flavors that dance on your palate.
Get ready to have your taste buds transported to the heart of the South with our mouthwatering Southern Green Beans. These perfectly cooked, tender beans are infused with rich, smoky flavors that will have you coming back for seconds and thirds. Imagine the satisfying crunch of fresh green beans mingling with savory bacon, caramelized onions, and a hint of garlic, creating a harmonious medley of tastes that will leave you craving more. Whether you're a Southern food aficionado or simply looking to add a burst of flavor to your meal, our Southern Green Beans are the perfect side dish to complement any feast. So, get ready to savor the taste of the South in every bite and experience a culinary journey that will have you falling in love with green beans all over again.
Indulge in a creamy, cheesy sensation that will transport you straight to the heart of the South with our irresistibly delicious Southern Mac and Cheese. Imagine velvety smooth noodles generously coated in a blend of gooey cheddar and smoky Gouda, creating a symphony of flavors that will make your taste buds dance with delight. Baked to golden perfection, each mouthful is a heavenly bite of comfort and nostalgia reminiscent of grandma's homemade recipe. Whether you're a die-hard mac and cheese lover or simply seeking the ultimate comfort food experience, our Southern Mac and Cheese will satisfy your cravings and leave you longing for more. So, grab a fork, dig in, and let the cheesy goodness take you on a journey to Southern culinary bliss.
Get ready to embark on a flavor-packed adventure with our sensational Southern Fried Okra. Crispy, golden bites of okra, perfectly seasoned and lightly breaded, will have you hooked from the first crunch. Each mouthful brings you the ultimate combination of tender, succulent okra and a mouthwatering, seasoned coating that adds just the right amount of kick. Whether you're a seasoned okra enthusiast or new to this Southern delicacy, our fried okra will transport you straight to a porch swing, savoring the taste of true Southern comfort. So, grab a plate, gather your friends and family, and prepare to indulge in a taste of the South that will leave you craving more.
Introducing the irresistible Southern Carrot Bacon - a culinary masterpiece that will tantalize your taste buds and leave you craving for more! This innovative twist on the classic bacon experience combines traditional bacon's smoky, savory goodness with the natural sweetness and vibrant orange hue of tender carrots. Each mouthwatering bite is a symphony of flavors, as the perfectly caramelized carrots intertwine with hints of hickory and a touch of maple, creating a delectable, familiar, and refreshingly unique sensation. Indulge in this vegetarian-friendly delight that brings a Southern charm to your plate, and let the Southern Carrot Bacon become your new obsession.
Get ready to indulge in the ultimate dessert delight with our 3 Ingredient Blueberry Cobbler! This heavenly treat celebrates simplicity and flavor by bursting with juicy, plump blueberries. With just three ingredients, our cobbler effortlessly combines the natural sweetness of fresh blueberries with a buttery, golden biscuit topping that will leave you craving for seconds. Each spoonful is a symphony of sweet and tangy flavors, as the luscious blueberries melt into a thick, irresistible sauce and the biscuit topping turns into a crispy, golden perfection. So, gather your loved ones, embrace the sweetness of summer, and savor this mouthwatering Blueberry Cobbler that is guaranteed to bring smiles and create lasting memories.
Get ready to elevate your taste buds to new heights with the tantalizing combination of sweet pineapple and savory ham in our mouthwatering Pineapple Ham dish! This culinary masterpiece combines perfectly cooked ham's juiciness with the tropical sweetness of succulent pineapples, creating a symphony of flavors that will transport you to a sunny paradise with each bite. The caramelized pineapple glaze adds a delightful tanginess to the tender ham, while the fruit's natural sugars caramelize and create a mouthwatering golden crust. Whether hosting a festive gathering or simply treating yourself to a flavorful indulgence, our Pineapple Ham will leave your taste buds dancing and begging for more. So, get ready to savor the perfect balance of sweet and savory in this irresistible culinary creation that will become a family favorite!
Let me introduce you to the mouthwatering delight, Southern Pineapple Upside Down Cake! Get ready to be whisked away to a sunny paradise with every heavenly bite. Imagine a golden, buttery cake base as comforting as a warm summer breeze. On top, you'll find a luscious layer of caramelized pineapple rings adorned with juicy maraschino cherries that add a pop of vibrant color. As you savor your first forkful, the moist cake melts in your mouth, perfectly complementing the tangy sweetness of the caramelized fruit. Each bite is a sweet symphony of flavors, where the tropical pineapple and the indulgent cake come together in perfect harmony. Southern Pineapple Upside Down Cake is pure bliss, an irresistible dessert that'll have you yearning for seconds!
Are you ready to take your taste buds on a flavorful journey through the heart of the South? Look no further than the irresistible delight of Southern Stuffed Meatloaf! This culinary masterpiece combines the rich traditions of a southern holiday meal with a modern twist that will leave your entire family begging for more. Picture this: a succulent blend of seasoned ground meat envelops a decadent surprise of melted cream cheese, creating a melt-in-your-mouth experience that is truly unforgettable. And the best part? We have a video clip that will guide you through every step of this culinary adventure. So, why not pair this mouthwatering meatloaf with a slice of heavenly sour cream pound cake and let your taste buds savor the true essence of Southern culture? Get ready to wow your loved ones and make memories that will last a lifetime!
Parboiled white rice is incredibly versatile and flavorful. It is made by soaking, steaming, and drying the rice before milling. This unique preparation process helps preserve the rice's natural vitamins and minerals while providing a fluffy, light texture perfect for side dishes or as a main course. It is an excellent source of fiber, protein, complex carbohydrates, essential vitamins, and minerals. Plus, it is a very affordable and widely available food item, making it an excellent option for any budget or dietary preference.
I often misunderstood and under-appreciated- are a delightful and nutritious vegetable that deserves a spot on everyone's plate. These mini-cabbages pack a punch of flavor, with a slightly nutty and earthy taste that becomes even more savory when roasted or sautéed. They add a vibrant touch to any dish, and Brussels sprouts are also incredibly nutritious, loaded with vitamins, fiber, and antioxidants that support overall health and well-being. So, whether you're a fan or a skeptic, give Brussels sprouts a chance and discover a tasty and wholesome addition to your meals.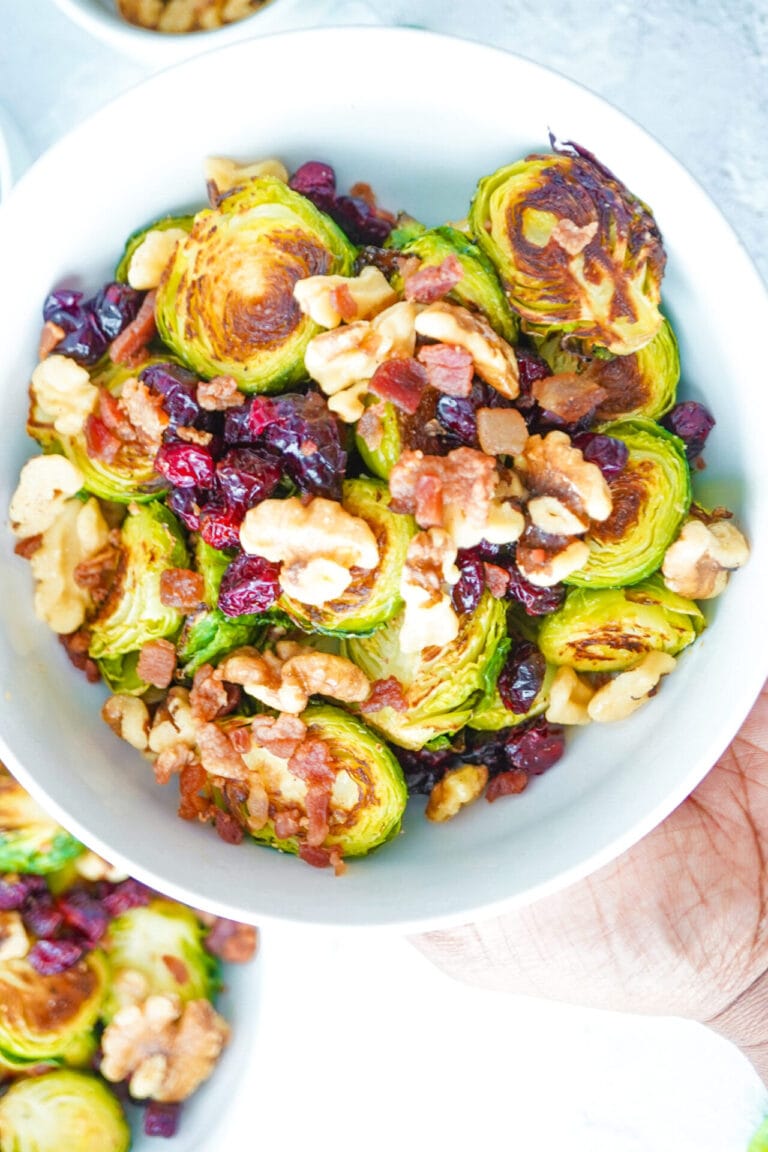 Indulge in a culinary match made in heaven with the tantalizing combination of succulent chicken thighs and hearty sweet potatoes. This dynamic duo combines the best of both worlds - tender and juicy chicken thighs infused with rich flavors, perfectly complemented by roasted sweet potatoes' natural sweetness and creamy texture. Each bite is a symphony of taste and texture, as the chicken's crispy skin contrasts with the sweet potatoes' smooth, buttery flesh. Bursting with protein, vitamins, and fiber, this dish satisfies your taste buds and nourishes your body. Prepare to be blown away by the symphony of flavors in this unforgettable meal.
the ultimate comfort food that warms the body and the soul! Picture tender chunks of succulent beef simmered to perfection with an array of colorful vegetables, aromatic herbs, and savory spices. As the rich, hearty broth envelops your senses, each spoonful becomes a delightful symphony of flavors. Whether enjoyed on a chilly evening or simply as a way to savor life's simple pleasures, beef stew is a culinary masterpiece that leaves you longing for seconds. So, grab a bowl, let the tantalizing aroma transport you to a world of culinary bliss, and indulge in beef stew's sheer deliciousness! Have this on the table for black Christmas meals.
Black Christmas Meals and fried turkey is an absolute game-changer that will have your taste buds dancing with delight! Picture this: succulent, tender turkey coated in a crispy, golden-brown crust infused with a harmonious blend of mouthwatering spices. With each juicy bite, you'll be transported to the heart of the South, where culinary magic happens. This delectable masterpiece is a beautiful twist on the traditional, bringing a symphony of flavors to your holiday feast or any special occasion that deserves a touch of Southern charm. So, get ready to embark on a compelling journey of taste that will leave you craving more of this irresistible finger-lickin goodness!
Prepare to experience a slice of Southern bliss with every heavenly bite of Southern sweet potato pie! This luscious dessert is a true masterpiece, boasting a velvety smooth filling made from perfectly roasted sweet potatoes infused with warm spices like cinnamon, nutmeg, and a hint of vanilla. Nestled in a flaky, buttery crust, this delectable creation will transport you to a rustic porch swing, savoring the flavors of the South. Whether it's a cozy family gathering or a festive celebration, southern sweet potato pie will steal the show, leaving everyone craving seconds and begging for the secret recipe. So, indulge in this soul-satisfying delight and let your taste buds dance for black Christmas meals!
Get ready to fall head over heels for the ultimate black Christmas meals comfort food indulgence: smothered turkey wings. These succulent, tender wings are bathed in a rich and savory gravy that will make your taste buds sing with delight.
Slow-cooked to perfection, each bite is a heavenly harmony of juicy meat, infused with a symphony of aromatic herbs and spices. Served with a side of fluffy mashed potatoes or buttery cornbread, this soul-warming dish will transport you to a cozy Southern kitchen, where the aroma of simmering goodness fills the air. So, grab a fork and get ready to dive into a plate of smothered turkey wings that will leave you longing for seconds and dreaming of comfort food bliss.
Last Updated on September 3, 2023 by Ronalyn Alston | Published: September 3, 2023